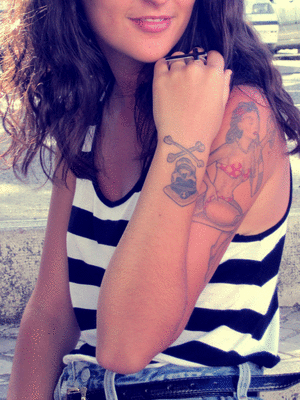 Hi guys!!!
There's no better feeling that getting up really early, take a shower, wear something really confortable and leave home to enjoy a fabulous day of sunshine. It's so nice being on vacation with no plans or obligations!!!! :D
Today I felt like letting my hair curly and I must confess that I like the result! I'll use it this way more often! :)
Stay tuned for the next post. I will reveal the winner of the last giveaway!!!
Hope you enjoy!!!!
I'm wearing:
Cardigan - Blanco / Tank Top - H&M / Denim shorts - Levis 501 from Urban Outfitters / Chucks - All star / Cross Ring - Bijou Brigitte / Bag and Belt - Primark / Watch - Casio